Yay…it is that time of year that the women of the Fort LeBoeuf Historical Society don their babushkas…or cowboy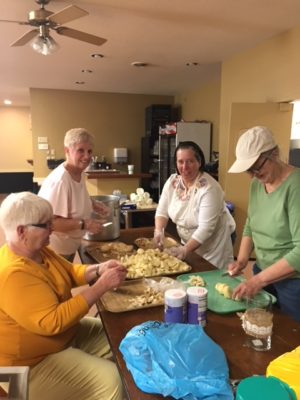 hats or whatever they have available, gather up their rolling pins and head to the American Legion kitchen to create delicious, pierogi for you. We do the work, you place your order, pick it up and enjoy! All orders are for takeout only.
These delicious hand-made Pierogi have a classic potato and cheese filling. Take them home and saute in a pan with butter and onions. (if you like onions) Or pop in freezer to enjoy at a later date.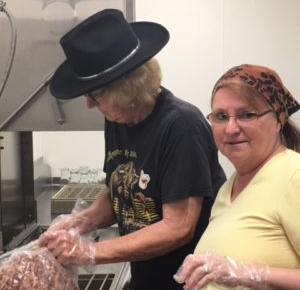 Orders must be placed in advance either online, by phone, or by printing the form and dropping in the mail with your check. Pick up your order at the Waterford American Legion, Post 285, Waterford, PA 16441 on April 12 from Noon-7 PM.

ORDER BY PHONE
Call JoAnne at 814-440-3044 or Sandy at 814-881-1060.
ORDER ONLINE
Click the arrow to choose the amount you want and pay online
ORDER BY MAIL
Prefer to pay by check? Download and Print Form, make check payable to Fort LeBoeuf Historical Society and mail to:
Fort LeBoeuf Historical Society
P.O. Box # 622
Waterford, PA 16441
Click to download and print
2019 Pierogi to Go order form